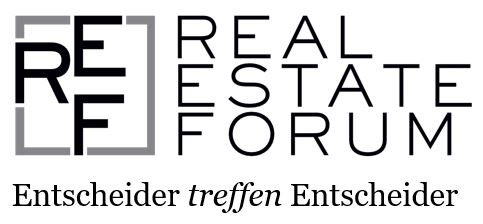 For 15 years, Feldhoff & Cie. has been hosting its industry-renowned Real Estate Forum series, an exclusive communication platform bringing together a maximum of 80 invited leaders from the German and European real estate community. What particularly differentiates our events is that we only invite participants from the first and second management levels – so when we say "decision-makers", we mean real decision-makers.
The half-day industry forums featuring regionally relevant topics take place in Germany's six largest and most important cities – Berlin, Düsseldorf, Hamburg, Munich, Stuttgart and Frankfurt – on a regular annual schedule.
The focus is on expert speakers and active discussions on real estate topics of particular current or regional relevance, as well as on dialogue with and among business leaders in the German real estate sector, thought leaders in academia, and political leaders from all levels of government.
Our networking platforms each have their own special character, but they share three key advantages in common: the combination of top-level participants and top-notch content, a maximum of eight external co-organisers, each with exclusivity within their competitive areas, and participation only by personal invitation.
Objective
Consolidation and expansion of personal contacts to decision-makers in the German real estate industry, including real estate finance, through a cost-efficient, year-round market presence spanning the entire German market, as well as the operative positioning of the company and its management within the key regional markets.
Annual calendar
Berlin, March
Rhine-Ruhr | Düsseldorf, May
Hamburg, June
Munich, September
Stuttgart, October
Frankfurt | Rhine-Main, November